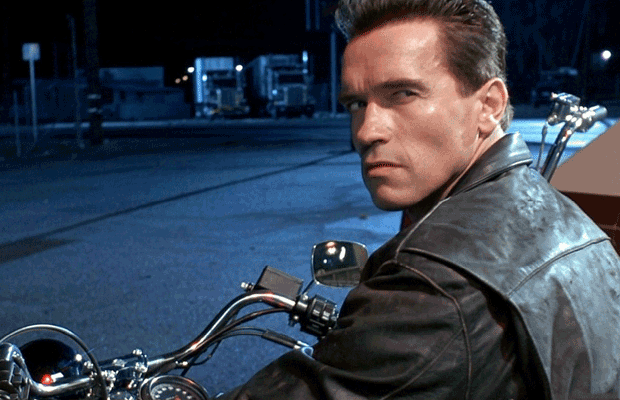 When you're having a rough day, it's fun to imagine how you'd quit your job. In fact, you may even fantasize about using a famous movie quote on your boss after you storm out of the office during one such disgruntled occasion:
"If I'm not back in five minutes, just wait longer" –Jim Carrey as Ace Ventura in Ace Ventura: Pet Detective (1994)
"You've got to ask yourself one question: 'Do I feel lucky?' Well, do ya, punk?" –Clint Eastwood as Dirty Harry in Dirty Harry (1971)
"Do you like apples? Well, how do you like them apples?" –Matt Damon as Will Hunting in Good Will Hunting (1997)
"Hasta la vista, baby." –Arnold Schwarzenegger as The Terminator in The Terminator 2: Judgement Day (1991)
An alarming fact for managers is that despite high rates of unemployment, people are still quitting their jobs in droves. More than 2 million Americans are voluntarily leaving their jobs every month, according to the U.S. Department of Labor Bureau of Labor Statistics, which refers to them as "Quits."
It seems there are a few things employees just won't tolerate—with or without an economic recession. A recent study by Accenture (via Forbes) reports the following reasons people leave their job, and it may surprise you:
Dislike boss (31%)
Lack of empowerment (31%)
Internal politics (35%)
Lack of recognition (43%)
So what can law firm managers learn from this survey? First, leadership is not just commanding, sometimes it's also camaraderie. Second, employees need to feel empowered. Third, leave gossiping and favoritism at the door. And finally, reward your employees for a job well done when deserved.
Here are four ways to retain your law firm professionals and the movie quotes that will help you remember them:
"What we've got here is a failure to communicate." –Strother Martin as The Captain in Cool Hand Luke (1967)
One of the most cited reasons that employees leave their jobs is because they dislike their boss. In a profession like legal services, where positions are extremely hierarchical, it can be easy to fall into ranks. First years get all the dirty work, partners get all the recognition from clients. In order to keep your associates from quitting in a fit of rage (and maybe even starting their own competing firm) be a boss that listens.
Keep tabs on all your associates. Do they seem stressed? Overworked? Do they complain a lot? Make sure your subordinates feel comfortable voicing their concerns or asking questions.
If you feel out of touch, take one or two younger associates to lunch. Ask them about their work satisfaction. Really take note of their responses with two-way communication.
Make an open-door policy. If you need expert advice on handling difficult conversations with your employees, read C4CM's guide here. If you don't know how to write formal or informal policies on boss-subordinate communication, or want to know how to create an open-door policy, find guidance for managers here.
If your employees don't like you as a boss, it likely means you're failing as one.
"Nobody puts Baby in a corner." –Patrick Swayze as Johnny Castle in Dirty Dancing (1987)
Another reason employees quit their job is a lack of feeling empowered. Employees will work harder and longer if you give them ownership over their work.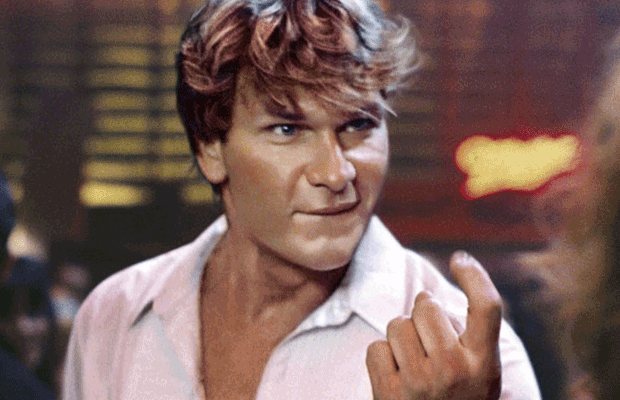 People don't want to be micromanaged. Associates like coming up with case strategy—even if you don't take it, make sure all ideas are welcome.
You can also empower employees by giving them trust. Allow flexible schedules. Alan Hall for Forbes comments, "In essence, corporate leadership can still achieve productivity and happily engaged employees by offering them more latitude in how employees accomplish company and personal goals."
"For example, must every employee's workday start at 8 and end at 5? Could a working parent start their workday later or accomplish a portion of their workday or workweek from home?"
Also, don't assume that an associate isn't working just because they're not at their desk. Give associates a task, a deadline, and trust them to complete it. If you're stopping by a subordinate's office too often, you're stopping them from doing their job efficiently and from achieving their full potential.
For more advice on how to transform your firm into a flexible workplace, take C4CM's online course here.
"This isn't personal, Kay. This is business." –Al Pacino as Michael Corleone in The Godfather (1972)
Office politics (like regular politics!) are the worst. Nobody likes to tip-toe around an issue because a certain team member can't be criticized. Nobody wants to join a team where certain people are favored over others. Office politics are disheartening and counterproductive. Lead by example. Don't gossip in the workplace and do encourage people to voice their opinion, even if it's dissenting.
Having a hard time tempering toxic talk? Learn about minimizing office politics and gossip with C4CM's course here. Also, take the smart woman's guide to office polics here.
"You don't understand! I coulda had class. I coulda been a contender. I could've been somebody." –Marlon Brando as Terry Malloy in On the Waterfront (1954)
Finally, employees quit because of a lack of recognition for their hard work. No, not every job well done needs a pat on the back or year-end bonus. But, it can be easy for managers to focus on mistakes rather than to reward achievements.
Law firms work as a team, from the receptionist who greets the client to the paralegal conducting docket research to the associate on doc-review. Some of these employees may not have been a part of the flashiest and most recognizable parts of the case—they may even have been absent from the courtroom or off the official record—but their commitment and work is real. It deserves recognition.
Write letters of thanks to your employees after a big project. A simple, handwritten letter goes a long way in recognizing somebody's effort in a very personal way. Law firm managers and leaders, in general, hold a lot of responsibility. Wield it wisely, widely, and graciously.
Still uncertain about what your employees need? Become a better listener and better leader by attending C4CM's audio course on improving employee engagement and enhancing your influence here.
Unfortunately, it doesn't take much these days for an employee to reach his or her breaking point. Boosting morale may be a manager's most important task of the day. Otherwise your best talent may be Gone With The Wind, mimicking Clark Gable as Rhett Butler when they say to you at their wit's end: "Frankly, my dear, I don't give a damn."